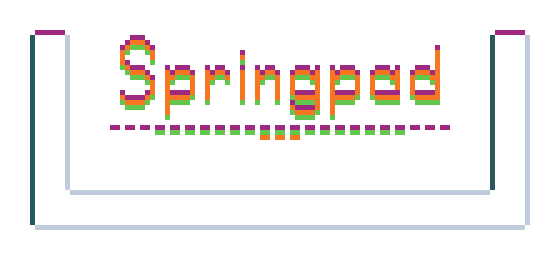 Springpad
A downloadable game for Windows
Have you ever played a game and thought, "wow, this game has too many pixels?" Well now you don't have to! With a resolution of 80 by 80, you can count the number of pixels on two hands!
Welcome to Springpad, the game that's sort of Metroidvania-y! There's power-ups and things like that but also a story if you decide to look for it. We promise that we save all the good power-ups until the end so you can't use them very much. Just read our raving reviews:
"This game looks like it was programmed on a toaster from the 1970's." - Amanuel

At least the art's okay.

Download
Click download now to get access to the following files: